Ep. 1 : How does Swiss Re apply Behavioural Science? ft. Lizzy Lubczanski
Posted: 24/11/2020

Welcome to the first episode of Dectech's podcast, Predicting People! We were delighted to be joined by Dr Lizzy Lubczanski, who spoke to us about applying behavioural science research and applications in her role as a Behavioural Research Manager at Swiss Re.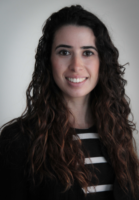 Dr Lizzy Lubczanski, Behavioural Research Manager at Swiss Re
Lizzy is the head of applied behavioural research in Swiss Re's global Behavioural Research Unit. She joined Swiss Re 7 years ago after obtaining her PhD in Health Psychology from University College London.  Transferring her expertise from psychology, she sits in insurance's first nudge unit who pioneered bringing insights from behavioural economics into the world of insurance in order to better understand and predict customer behaviour.  Through over 150 field tests with insurance companies around the globe, they have helped to improve outcomes across the insurance customer journey.  Lizzy manages the academic collaborations with experts on topics including BE-style product design and behavioural data science to help make Swiss Re a behaviourally informed company. Her other areas of research include understanding lapse, mental health and reducing bias in decision making.
You can find out more about Lizzy on her Linkedin.
You can follow Dectech on Twitter @Dectechconsult or find us on Linkedin.
Back to blog