Ep. 3 : How does giffgaff use Data Science? ft. Ash Schofield
Posted: 11/04/2022

Welcome to Dectech's podcast, Predicting People! In the third episode, we were delighted to have Ash Schofield, CEO of giffgaff, joining our director Dr Benny Cheung to discuss data-driven decision-making and its role in business. The episode explores whether there are too many marketers waiting for the perfect data to make decisions. Among the topics discussed are: data-driven decision obstacles, different decision types and their relationship with data, the role of technology, analysis paralysis and personal experience with data-driven decision-making in giffgaff.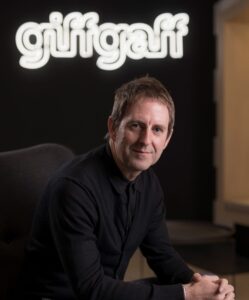 Ash Schofield , Chief Executive Officer at giffgaff 
Ash joined the giffgaff leadership team in 2013 as the Chief Marketing Officer to scale the business from a different-from-the-norm challenger brand to a multi-award-winning player in the Telecoms market. Then in 2018 he stepped up to lead the business.
With over 20 years' experience in the Telco industry Ash cut his teeth in the marketing team that transitioned BT Cellnet into O2 and was the architect of O2 Treats which helped catapult O2 into being the market leader. Next stop was leading the marketing team at Tesco Mobile where Ash was instrumental in the rebranding and advertising campaigns that placed them on the industry map and tripling the customer base size in a period of accelerated growth.
Upon joining giffgaff Ash made the decision to bring brand planning and creative in-house, triggering rapid growth of brand and business performance metrics. He pioneered 'work from home agents' who are hired from the giffgaff member (customer) base to become multi award-winning service providers. He also established goodybags, giffgaff's flexible version of tariffs, as the benchmark for great value in the market.
You can find out more about Ash on his LinkedIn.
Back to blog